Results: 70 Pounds in 8 Months
Weight Loss: ~70 Pounds since 2013. March 2019 size 16/18. Dec 2019 size 8.
Blood Results: Within Health USA Standard Targets
More about my story and trackers & cooking tools I used.
Chart: Weight & Calories
Chart demonstrates loosing weight without crazy calorie restriction. Nutritionally dense – plant based foods – create satiety. I do not go hungry.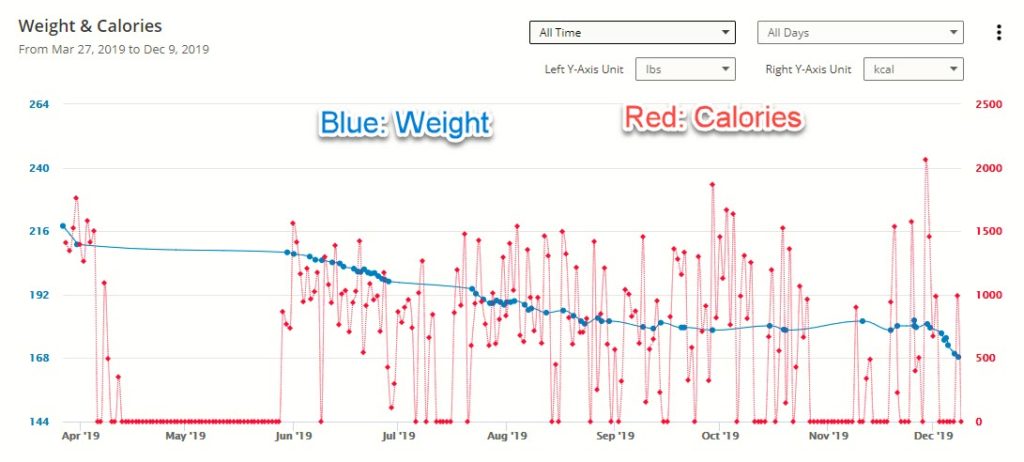 Chart: Calories Consumed
Chart demonstrates adequate protein on a whole food, plant based (WFPB) diet. Carbohydrates sourced from 1-2 pounds of fruit and veggies daily. Healthy heart fat from seeds and nuts (as I have no heart issues).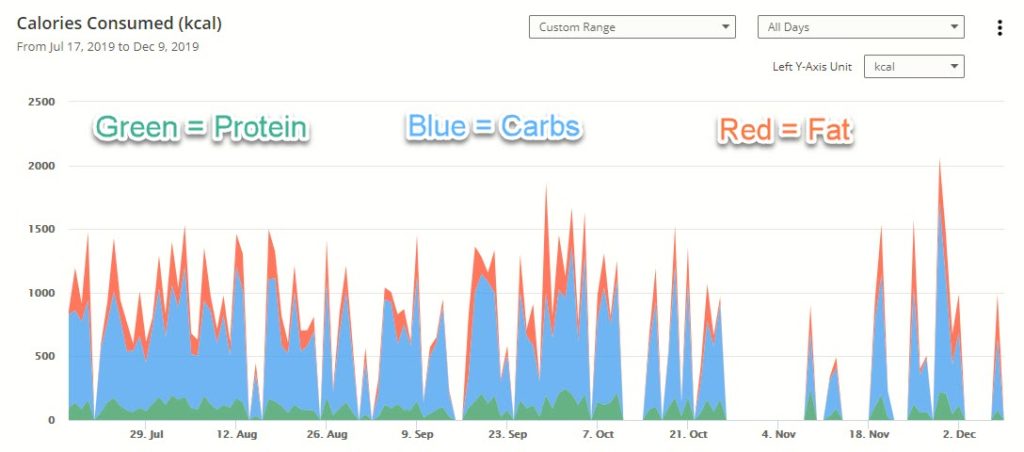 Chart: Lab Results
Chart demonstrates how eating plant based allowed my numbers to naturally zoom towards normal. The "red" in November 2019 is a normal side effect of water only fasting and returns to normal in a few days. No worries here.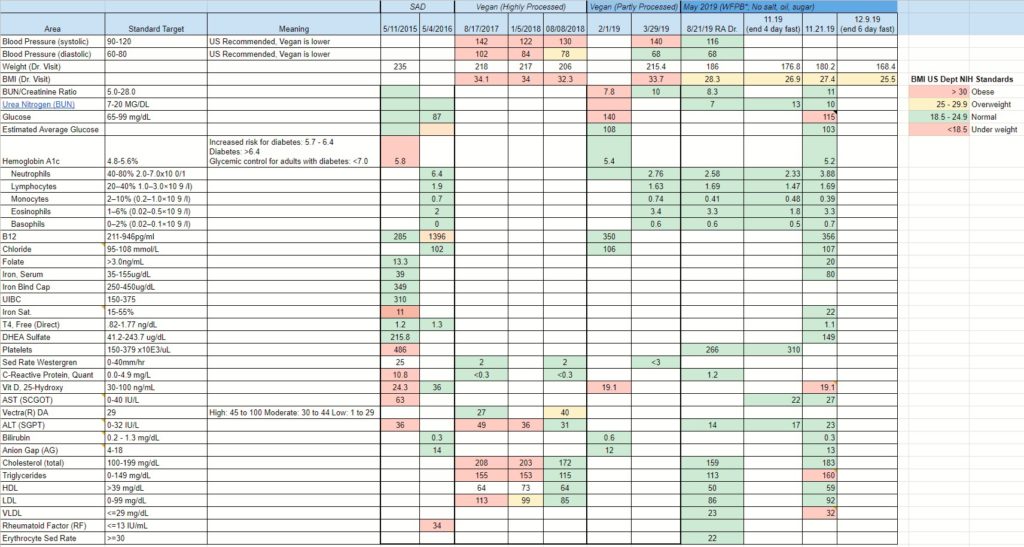 4 Month Check Point
29 pounds gone in 4 months. Key learnings below. More about my story.